"It was my father's wish to remain in his own home and not go to an assisted living or a nursing home. Your help made that possible. Please extend our heartfelt thanks to all the wonderful people who came to his home and helped him."
--Julie P.
ElderOptions Senior Care is a family-owned and operated business dedicated to making in-home living safe and comfortable for aging adults — and worry-free for their families.
At ElderOptions, providing reliable, compassionate care is all about:
Heart for the elderly and their families
Experience and skill in caregiving
Availability to provide urgent, short- or long-term care
Responsiveness 24×7 to questions, concerns and needs
Transparency in care and billing
What You Need to Know about COVID-19 and In-Home Care
Now and even after stay-at-home recommendations for at-risk populations have been lifted, our caregivers will continue to follow the strictest protocols for protecting our clients from infectious diseases. We are maintaining company-wide awareness of the latest guidelines presented by the Centers for Disease Control (CDC), World Health Organization, and state and local health departments.  Read more…
Finding the Right In-Home Care in Three Steps:
1) Request a telephone or in-person meeting to discuss the potential client's needs and schedule.
2) Meet with a Registered Nurse where care is to be provided to develop the individualized plan of care that a Virginia Certified Nursing Assistant (CNA) will follow.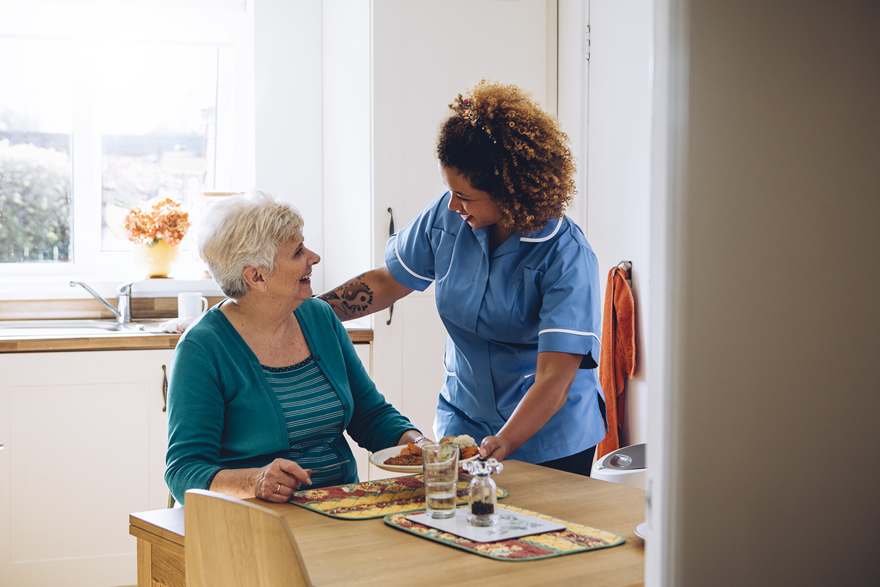 3) Begin services with a CNA on the date requested.